Save the date for Starts at Home Day: 30 August 2019
Starts at Home Day is a day when housing associations up and down the country celebrate supported housing and the positive impact it makes on thousands of lives. This day of action is central to the Starts at Home campaign, a campaign that has a simple but important aim – to ensure that people who need extra support will always have a safe home that meets their needs.
We'd like to thank everyone for their hard work in 2018, engaging with MPs on the vital issue of supported housing and championing these great services.
Here is what you can do to help you prepare for Starts at Home Day:
1. Promote your support on social media
Use our social media collateral to promote your support for Starts at Home including a campaign twibbon which you can easily add to your Twitter profile picture, and graphics you can share today.
Create a poster with your own supportive message and share it on social media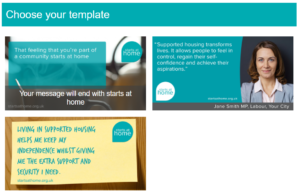 Add this header image to your Twitter profile
(click for fullsize version)
2. Create supported housing stories of tenants and staff
The Starts at Home campaign has shown us that there is huge value in taking the time to explain what supported housing is, and showcase its positive impact on thousands of lives. We urge you to keep this up.
This year, we also want to tell the story of people who work to provide supported housing and why they are proud of what they do.
Please create short videos of your residents and staff members and share them (not yet but on Starts at Home Day) using #startsathome.
You can also upload your resident case studies on to our website. These will appear in Stories.
3. Order your campaign boards
You can now request our campaign boards for Starts at Home Day. You can use them on the day to promote your support with your staff and residents.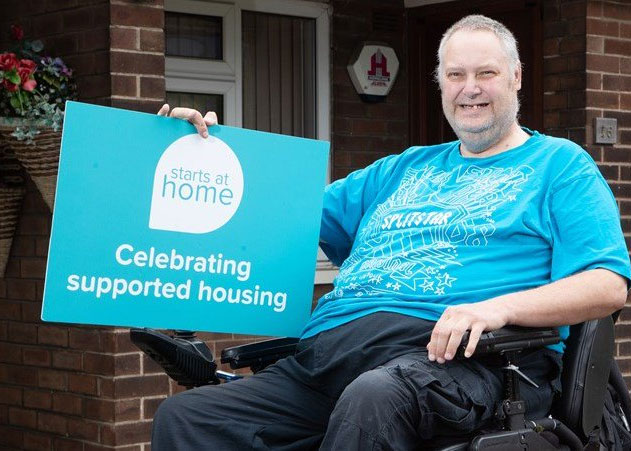 Contact us at communications@housing.org.uk to request your boards.
4. Invite your local MP to your scheme
We've put together guidance and a template letter (click here to download word.doc) to make it really easy for you write to your MP and invite them to visit a supported housing scheme for Starts at Home day.
5. Download our policy briefing
This short policy briefing includes:
What is Starts at Home day?
What has Starts at Home day achieved in previous years?
What are we lobbying for in 2019?
Our Spending Review support ask
How can member housing associations help?