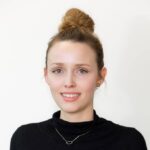 Supported housing has never been more important so find out more about Starts at Home and how to get involved this year in this blog from Ella Cheney, Campaigns Manager at the National Housing Federation.
What is Starts at Home?
Back in 2015, the government announced it was changing the funding model of supported housing. These changes would make it more difficult for the sector to build the much-needed new supported housing schemes and it risked the closure of critically important existing schemes.
In response, we created Starts at Home with our members, as a moment and story for supported housing.
We began by running a series of workshops, which looked at how members described supported housing, what it meant for their organisations and residents. Most importantly, we looked at what they could do collectively to raise the profile of supported housing and to engage with their local MPs.
What has the campaign achieved?
Over the last five years, we've run four Starts at Home days and by coming together, we've made some amazing achievements. These include building a cross-party base of political champions to visit schemes and share their support on social media and successfully encouraging a record number of MPs to attend the Westminster Hall supported housing debate back in 2017.
Our greatest achievement was in 2018 when we received the fantastic news that we'd been working towards: the government reversed its proposed funding cuts ensuring that housing associations could continue to build supported housing for those who needed it.
Reflecting on the past year
Due to the pandemic, we did things a little differently last year. We decided to pause the traditional day of action so that we could dedicate a full week of campaigning action to celebrating sheltered and supported housing through the National Housing Federation's Homes at the Heart coalition campaign.
Starts at Home in 2021
With your help, Starts at Home Day will take place for the fifth time this year on Friday 3 September.
The experience of supporting people through the pandemic has shown the value of care and support services and the difference that having a safe and secure place to live can make to people's lives. We also know that housing associations need clarity on long-term funding so they can provide more homes for people with support needs and retain and support dedicated frontline staff.
This year, we want Starts at Home Day to be a national day of action where our members and campaign supporters come together to:
Showcase the value of supported housing.
Recognise the services and contribution that supported housing staff make to people's lives during the pandemic.
To secure funding for long-term support for those who need it to settle into and thrive in their tenancy.
Get involved in Starts at Home Day 2021
Save the date: Friday 3 September 2021.
When MPs visit schemes they can see for themselves the tremendous impact supported housing has on people's lives
Share residents' stories about what supported housing means to them.
In previous years we've made a big impact on social media, with #StartsAtHome trending nationwide on Twitter. We want to replicate that success so don't forget to always include the #StartsAtHome hashtag when you share your stories and photos on social media.
Sign up to the mailing list for updates.