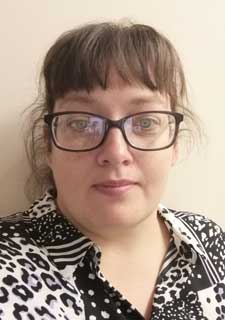 Patricia lives in low-level support with Quo Vadis Trust. She regularly visits family and has weekly visits with her children. She is soon moving on into a housing association independent flat. She regularly volunteers for the trust and at a local charity shop. She is thinking of going back to college next September to continue her studies in Health and Social Care.
She moved into supported housing mid-2014. She initially lived in a 24 hours supported housing scheme. When she was ready, she progressed to low- level supported project.
Patricia says that moving into supported housing has helped her to focus on her illness without worrying about other everyday stresses such as bills and house maintenance. She feels that she has been given stability and a secure base from which to work on improving her mental health and attending therapy. It has also helped her to build a social circle and feel involved in her community. She says this was not the case for her before coming into supported housing.
Without supported housing, Patricia would have been trapped in a negative situation. She would not have had the chance to improve her mental health in a neutral environment that allows recovery and growth.
For Patricia, supported housing means recovery in a caring environment that feels homely; that provides a chance to become independent while being cared for in a safe and secure environment.