To mark their 50th anniversary, Look Ahead is publishing 50 inspiring stories – one a week – from people whose lives have been improved by their services. This is a wonderful example of the power of storytelling to illustrate the vital importance of supported housing.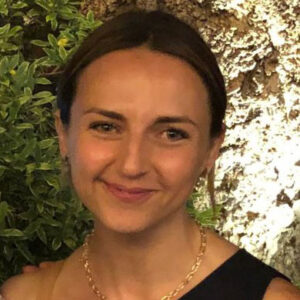 Kate Bawden is Strategy and Culture Lead at Look Ahead
In 2023, Look Ahead celebrates its 50th anniversary. Founded in 1973 by Mary Jones, a retired civil servant, to provide low-cost lodgings for single people in London, it has transformed into an organisation far beyond our founder's early ambitions. Today, we provide over 120 different, specialist services to people with a wide range of needs including mental health, learning disabilities and experiences of homelessness – we support around 6,000 people every year across the capital and the Home Counties.
Over our anniversary year, we have been sharing stories. 50 stories for 50 years. Stories that capture the huge range of people that are part of Look Ahead. Stories of people we have had an impact on, and who in turn, have impacted us. These are the stories that make us.
From former staff, board members and customers to people who currently use, work in or support our services, we have cast our net wide. It's been enlightening (and often very humbling) to see how far the organisation's impact has reached.
Our 50 stories (and we are only just approaching the halfway mark) have reminded us of the value of our care and support services. This is the very point of Starts at Home, the National Housing Federation's initiative that shines a light on supported housing and aims to serve as a reminder that a decent home is the first essential for people who need society's support to live independent and fulfilling lives.
Our 50 stories campaign has, without design or intention, strongly reinforced the message of Starts at Home. Independent, fulfilling lives really do start at home, with supported housing as a key foundation.
This message has come across loud and clear. We've heard time and time again about the value of supported housing, that having somewhere safe to sleep at night, someone to talk to, help to access services and develop independent living skills cannot be underestimated. And it's a timely reminder too – in what is probably the most challenging times our sector has seen, that our services matter. They are hugely important and we would argue, needed now more than ever.
It's also been fantastic to hear from our partners who help us, and the sector, to deliver more; from NHS clinicians who deliver onsite mental health support, to corporate partners who support us to develop new specialist homes, research young people's mental health or transform therapeutic and outdoor spaces. It's clear supported housing is also making a difference to others outside of our 'four walls'.
To end, we would like to share some words from our customers, both past and present, about what supported housing has meant to them and their lives. They are all different people with different needs in very different circumstances – but the constant they share is that supported housing has been a real launchpad for a new, more independent stage in their lives.
"I now live independently in my own flat, and I'm proud of myself as are my family. I want other people to have the support that I've had and to feel the way I do now. Confident, strong, and happy."
Danny, former Look Ahead customer, homelessness service, South London
"I really like living here. It is quite modern, clean and bright and the staff are really nice. They help me to live on my own outside of a hospital."
Jacqui, Look Ahead customer – mental health support service, East London
"The more [staff] engaged with me, the more love they showed me, the less rejected and abandoned I felt. They made me realise how much I needed that care and support. When you've been on the streets or been through trauma, you feel like scum on earth. They changed how I felt about myself."
Kerri, former Look Ahead customer, homelessness services (2006-2008)
To read our stories so far, please visit 50 Stories Archive – Look Ahead.
And please support the Starts at Home campaign – share your own inspiring stories.