Blog by Anne Walker, Scheme Coordinator at Stoll's Centenary Lodge, a home to a mixed community of veterans of different ages, their partners and families.
The role of a Stoll scheme coordinator is a varied one, which makes my work life interesting. My role helps our residents to gain independence and encourages them to be more resilient.
Centenary Lodge is home to a mixed community of veterans of different ages, their partners and families. Residents also receive tailored support to meet their individual needs, enabling them to make steps towards living fulfilling and independent lives.
My favourite day is a Friday, as this is when I have most interaction with our residents at Centenary Lodge. It has a real community feel to it.
On a recent Friday, I was with a resident in her own home helping with a PIP (Personal Independence Payment) assessment, which can be very daunting. Just me being there helped her to feel less nervous and she was able to answer the questions needed to complete the form.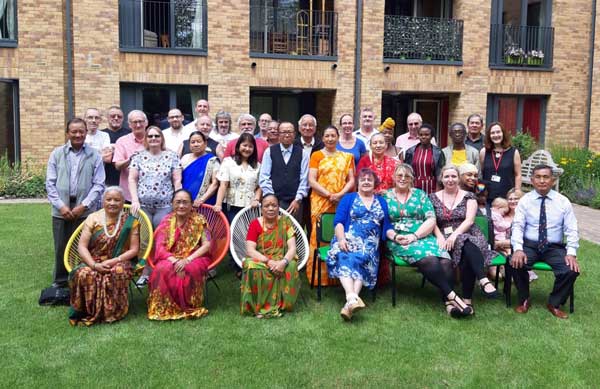 Late morning consisted of the relaxation group in the Centenary Lodge Lounge, which I like to attend. Sometimes I take the group and do some guided imagery, which can be anything from going on an old steam train to being on a beach. Over the past few months, I have encouraged the residents to take the lead and choose the music and script. I want the residents to take ownership so the sessions feel like theirs, and it also means that if I am on training or a day off the group will still go ahead. I get a lot out of attending the group as well, as I feel that not only do I feel very relaxed but it's also a means to bond with my residents out of an office setting.
In the afternoon we had our weekly coffee afternoon in the lounge, which has developed over the year.  At first it was just Stoll staff who organised it and bought all the food, but now I have a couple of residents who have taken this on. This again means that it is fostering independence, so if staff are not there then the coffee afternoon still goes ahead.  I have noticed that people now bring things or bake cakes or even cottage pies.
I make sure I attend the coffee afternoons too, as it is also a good way to learn more about my residents and see how they are doing in an informal setting. Following the coffee afternoon I will be back in the office, finishing up with admin tasks and answering emails.
What I have learnt in my role at Centenary Lodge is that the residents are creating a community which is ever growing and developing, which fits well into the scheme being part of the Veterans' Pathway, a process developed to help vulnerable veterans transition from supported housing to more independent living.
—
We're keen to publish more blogs like this that illustrate a day in the life of someone who works in supported housing. If you'd like to contribute, please let us know.